Welcome to Colony Animal Hospital LLC,
your veterinarian in Winchester.
Call us today at (540) 667-2772 !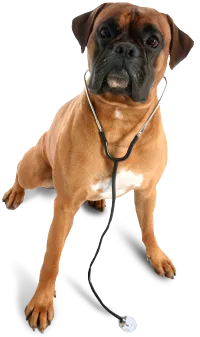 Winchester veterinarian, Dr. Deborah Carleton at Colony Animal Hospital LLC is one of the veterinarians in the Winchester area that is always committed to your pet's health and well being. Colony Animal Hospital LLC excels in pet care and the science of veterinary medicine.
Dr. Deborah Carleton and the staff at Colony Animal Hospital LLC have provided Winchester compassionate veterinary care and pet services for over 13 years now, with the actual hospital founded over 40 years ago by Dr. Robinson, making us the animal clinic of choice for pet owners in and around the Winchester community.
Colony Animal Hospital LLC is a full-service animal hospital whose mission is to provide a high standard of veterinary care for pets. We genuinely care about your pets and all animals! Our staff is passionate about veterinary medicine and are extremely well trained. We strive to provide professional yet affordable veterinary services.
Colony Animal Hospital LLC offers the Winchester community medical, surgical, and dental services. We also have an in-house pharmacy, in-house access to ultrasounds, and referrals to specialists like cardiologists, neurologists and ophthamologists. We recently added digital radiography as well as dental x-ray capability. If you are new to our website, please browse around to learn about our facility and to read interesting pet articles and watch groundbreaking pet videos. For directions to our office see our contact us page. To receive free monthly veterinary care articles, please subscribe to our newsletter.
Update: New modified policies are in place. One owner is allowed in the exam room with the patient. Masks are optional but recommended for unvaccinated people. Clients are to call when they arrive and will be told when they can come in . Thank you for understanding and sticking with us through this unprecedented time. Unfortunately, we are not accepting new clients at this time but hope to change this in the near future.
Dr. Deborah Carleton
Winchester Veterinarian | Colony Animal Hospital LLC | (540) 667-2772
2256 Papermill Rd.
Winchester, VA 22601